Following his successful presentation at
SND Amsterdam
, we talk to Jon Wile about his life in the newsroom.
How did you find your way into your current role?
I have taken a circuitous route to the top editorial role at American City Business Journals (ACBJ). I was hired six year ago as creative director at ACBJ. I've always viewed myself as a journalist trapped in a designer's body, often focusing on headlines, storytelling and editing graphics rather than how things look. After redesigning all 40 papers in the company, I added editorial research to my portfolio and eventually oversaw UX/product design. I was named VP of content almost three years ago.
How is the newsroom changing?
ACBJ newsrooms have changed immensely over the past few years, focusing more on digital publishing (like many other news outlets). The challenge for us is that we've always been a weekly print publication, so mixing in the daily mentality for digital publishing has forced us to adjust our thinking, our resource allocation and our processes. The other challenge I see in digital publishing in local media is to not forget about ambitious investigative journalism. Page views and visits are great metrics to measure, but many local media brands were built on enterprising journalism that started conversations that weren't being had otherwise in our communities. As local media companies work with fewer resources, I worry that these time-consuming projects will be sacrificed.
What do you enjoy most about your role?
Working with the local newsrooms and journalists across ACBJ. I enjoy helping our newsrooms find solutions to complex problems that we face in the modern media world. Every day is different, but there is no other media organization I would rather work for.
And what do you enjoy least?
Meetings. They are a necessary evil, but sometimes we could accomplish more in less time if we did a better job communicating.
Who in your field has particularly inspired you, and why?
Wow, so many people have been an inspiration or mentor to me throughout my career. The one who stands out the most because he shaped my career was Steve Dorsey, the design director at the Detroit Free Press when I was a design intern. He and the Freep team made me a better designer, but watching Steve navigate the newsroom and difficult conversations was inspiring. Steve cares about people and news products on a more intimate level than most colleagues I've worked with, which is why he has an innate ability to get the most out of the people he works with and manages.
How important is data visualization to your newsroom, and how do you see it changing over the next 5 years?
Extremely important. The redesign we did a few years ago recalibrated the expectations we have for our news products and the designers who create them. I'm certain technologies will continue to change in the coming years, and it will be exciting to see how we can advance storytelling on desktop and mobile platforms.
"I'm certain technologies will continue to change in the coming years, and it will be exciting to see how we can advance storytelling on desktop and mobile platforms."
What advice would you give to someone starting out in the newsroom?
This is an easy one: Always focus on storytelling. Technologies are going to come and go, but the ability to tell stories will always be needed.
When you are not working, how do you relax?
Well, one problem is I work way too much. But when I can get away from my laptop, I enjoy spending time with my wife, Kristen, and our two rescue dogs, Titan and Rosie. We love food — both eating out and cooking. I also enjoy watching sports and have a passion for Ohio State football and LeBron James (we went to the same high school). I also have taken up boxing recently and collect bourbon.
In an alternate life, what would you do for a living?
Veterinarian. I was terrible at science and biology growing up, but I have a deep love of animals.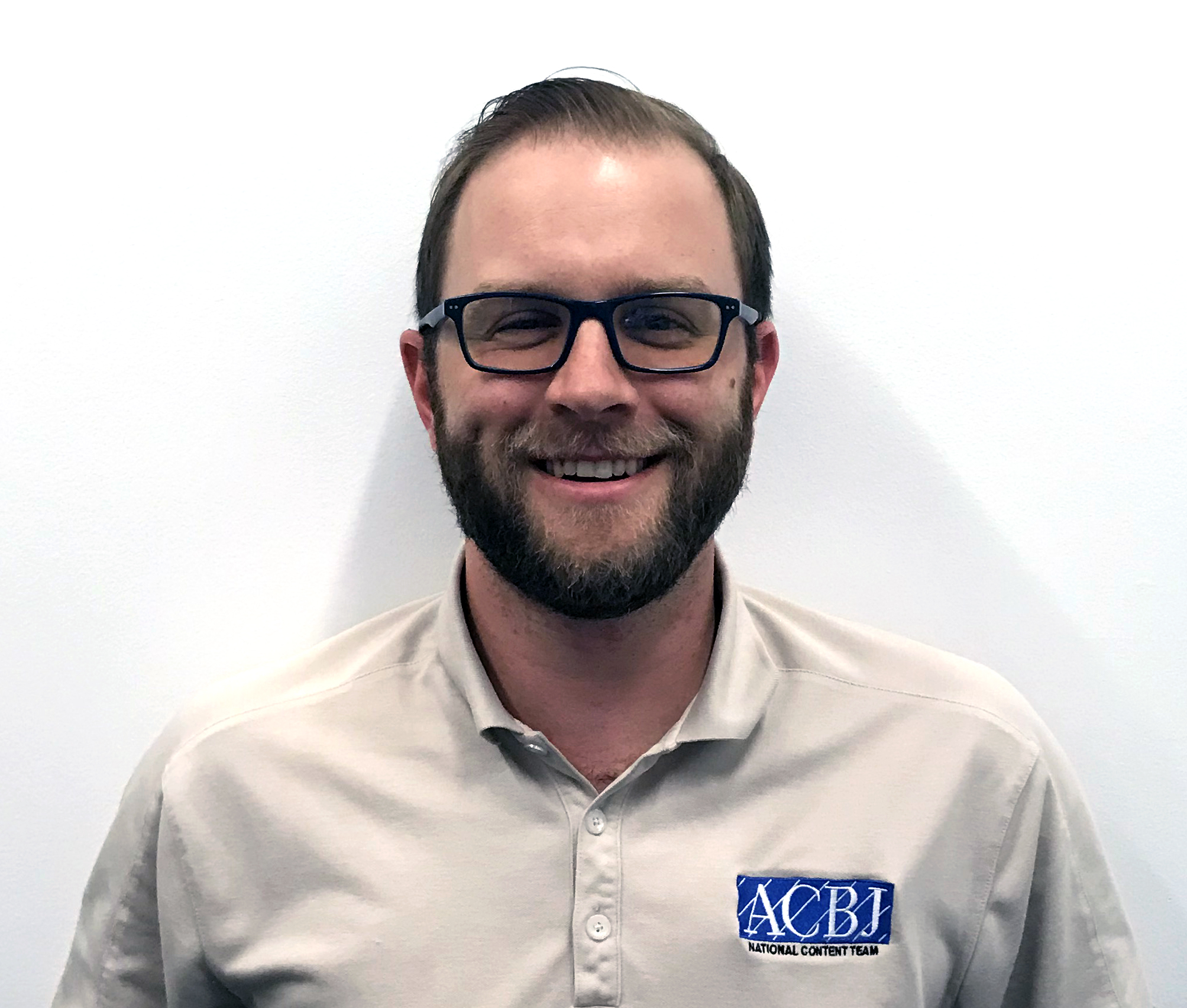 About Jon Wile
Jon Wile is VP of content at American City Business Journals in Charlotte, N.C. Jon oversees editorial operations for 40 business journals across the U.S. Previously, Jon served as creative director at ACBJ and redesigned all 40 papers in tandem with Mario Garcia. He also oversaw UX and product design, as well as the company's editorial research operations. Before joining ACBJ in 2012, Jon worked in a variety of design and leadership roles at The Washington Post for seven years. He's also worked at The Plain Dealer and Detroit Free Press. He's a graduate of Kent State University, with a degree in newspaper journalism.