We are very pleased to share with you that we have released four new map styles! Of course, one of the great things about Maps4News is that you can work with your customized map style, completely fitting to your product. But sometimes you just want something a little different, right?
That's why we asked designer Roxane to create some really cool map styles. They are all very different and are suitable for different use cases. In this blog series we will present you with all of the map styles and show you why they are great and when they are ideal to use. Right now, the designs are available as an Annotation, Locator and Dynamic map style!
The first map style we want to show you is called 'Bright By Maps4News'. We asked Roxane some questions about the map style to find out what makes Bright so special.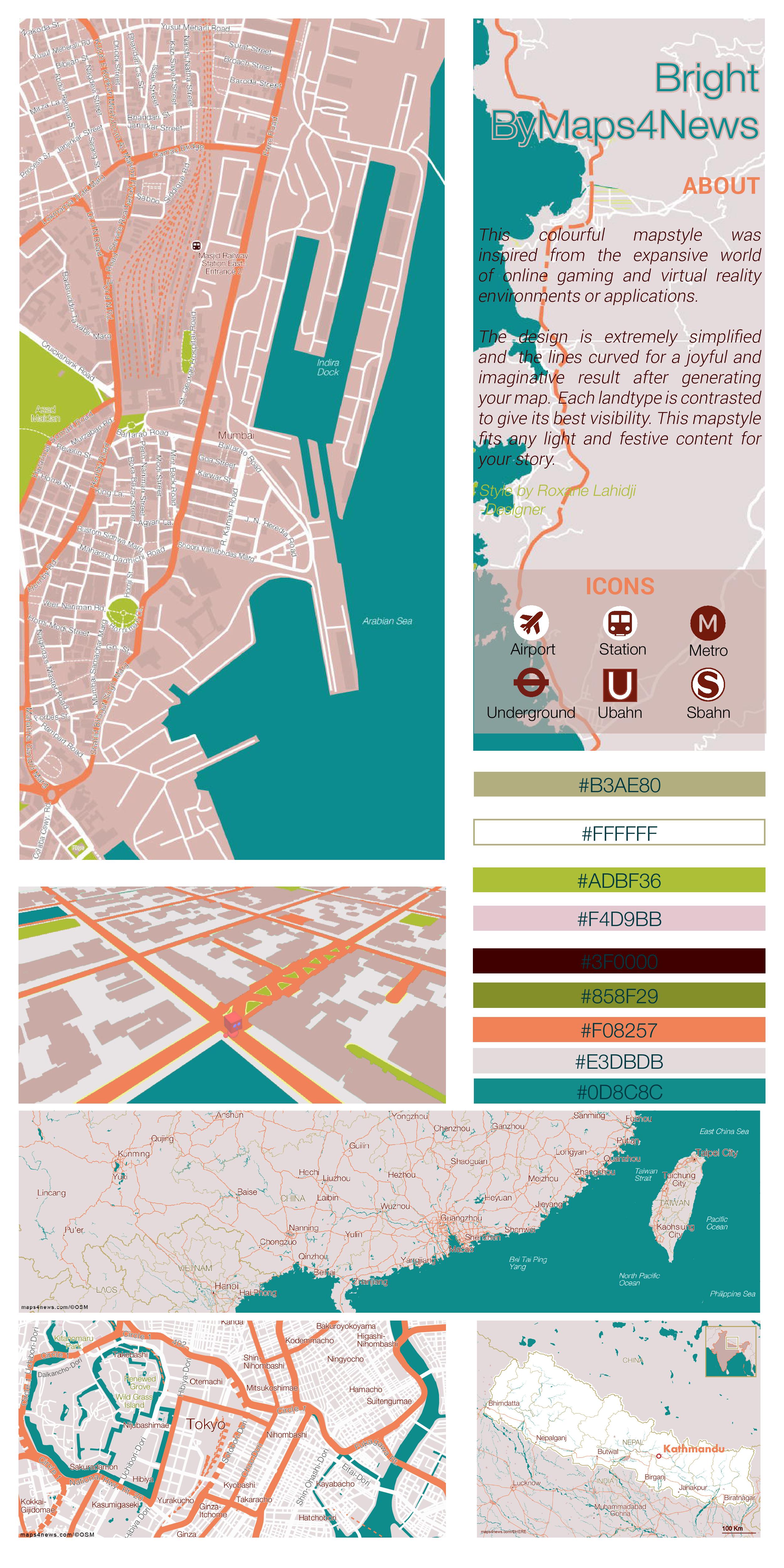 How did you come up with the idea of the Bright By Maps4News map style?
"Bright By Maps4News is based on our colorful base map styles previously known as Colorful Roadmap. As for all the 'new by' Maps4News styles, it combines several features of these old base map styles in one. Bright's design was inspired from the world of online gaming, virtual reality environments and applications."
For what sort of events should people use this map style?
Each land type is contrasted to give its best visibility. This map style fits any light and festive content for your story.
What do you think is the strongest feature of this map style?
The design is extremely simplified and the lines are curved for a joyful and imaginative result after generating your map.
Summarizing, it's a map style which is perfect for your fun stories! If you want to have this map style available in your account, just send a quick email to support@maps4news.com and they'll give you access to it immediately. We will soon introduce you to the next map style, so keep an eye on the blog!