Using our new advanced mapping service, journalists and newsroom staff can create branded styled maps quickly and easily. Whether you are looking to create simple locator maps or more sophisticated enriched, interactive maps, our easy-to-use online interface enables newsroom staff to produce quality branded maps that are optimized for print, desktop, tablet and mobile.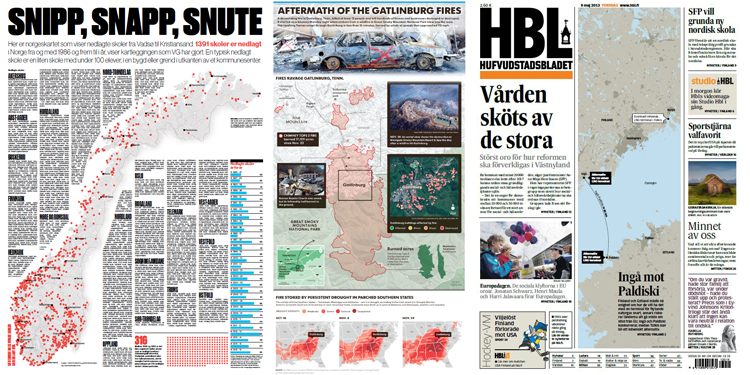 Create branded styled maps quickly and easily
With over 70-years specialist cartographical experience, we work closely with our newsroom partners to ensure that our service integrates seamlessly into existing workflows, enabling journalists to create detailed map visualizations of any location in the world, within minutes. The Maps4News service will help you to put data-driven journalism at the heart of your newsroom.
Maps4News' support engineers are on hand to help you to create the right map, with the right information, at the right time. Whether you want to embed your maps into your website or convert them into printable formats such as PDF, SVG or EPS files, our expert engineers are here to help. We will show you how to visualize your data into your own distinct map style that includes all of the design elements to match the visual identity of your existing brands. We have chosen to specialize in data visualization and infographics through maps, so we are ready to work with you to help solve your newsroom challenges.
"Data visualisation is becoming an essential tool for journalists and mapping is an important discipline in this landscape. Providing geographic orientation can greatly improve a reader's understanding of events, establishing a connection and drawing them deeper into a story."
Simon Scarr, deputy head of graphics at Thomson Reuters
So, why not join our existing partners like The Washington Post, Bild, Reuters and the Financial Times to experience the many benefits of using Maps4News:
Create branded styled maps quickly and easily
Choose from annotation, locator or interactive maps
Optimized for print, desktop, tablet and mobile
Visualize your data and export in various formats
One easy-to-use online interface for all your mapping needs
Let's talk about maps! Don't hesitate to reach out to
info@maps4news.com
or on Twitter via
@maps4news
.