The dynamic map can be made within a few steps:
1. Select "Create new" and go to "Dynamic map"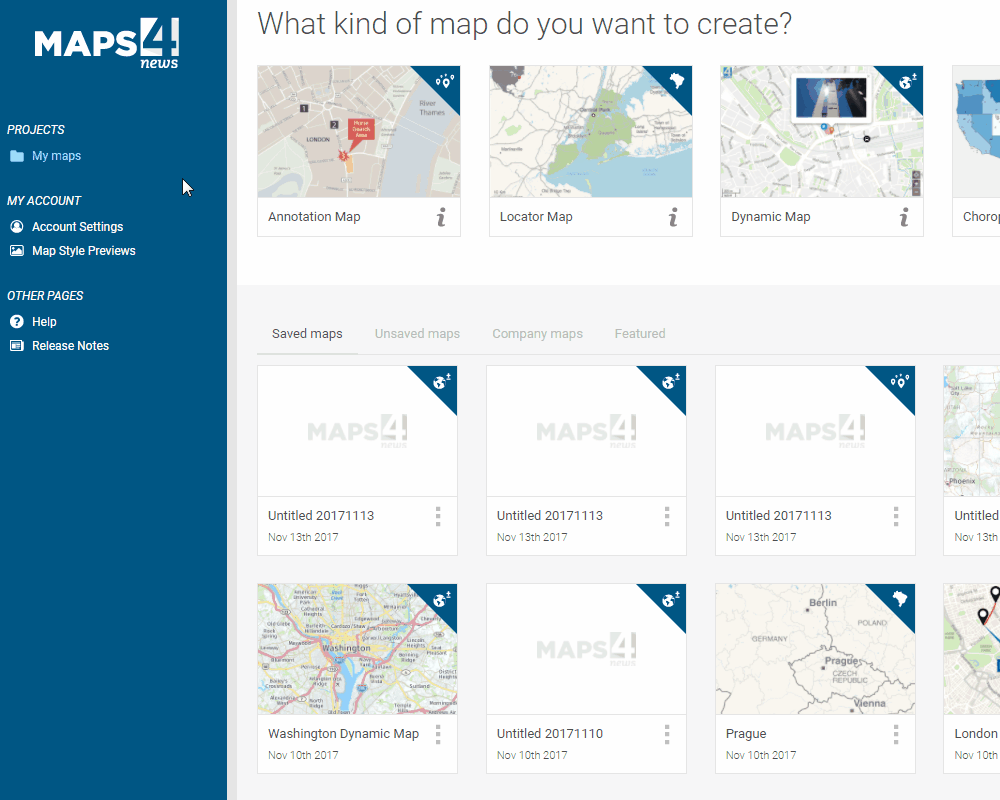 2. The first step is to specify the location, size and the scale of your map. Please note that you can use the manual adjustments or enter the numeric values for the size and scale. You can also send us the desired predefined dimensions so that you do not need to enter the size each time you make a map. We will then add it to the drop-down menu under "Preset Dimensions".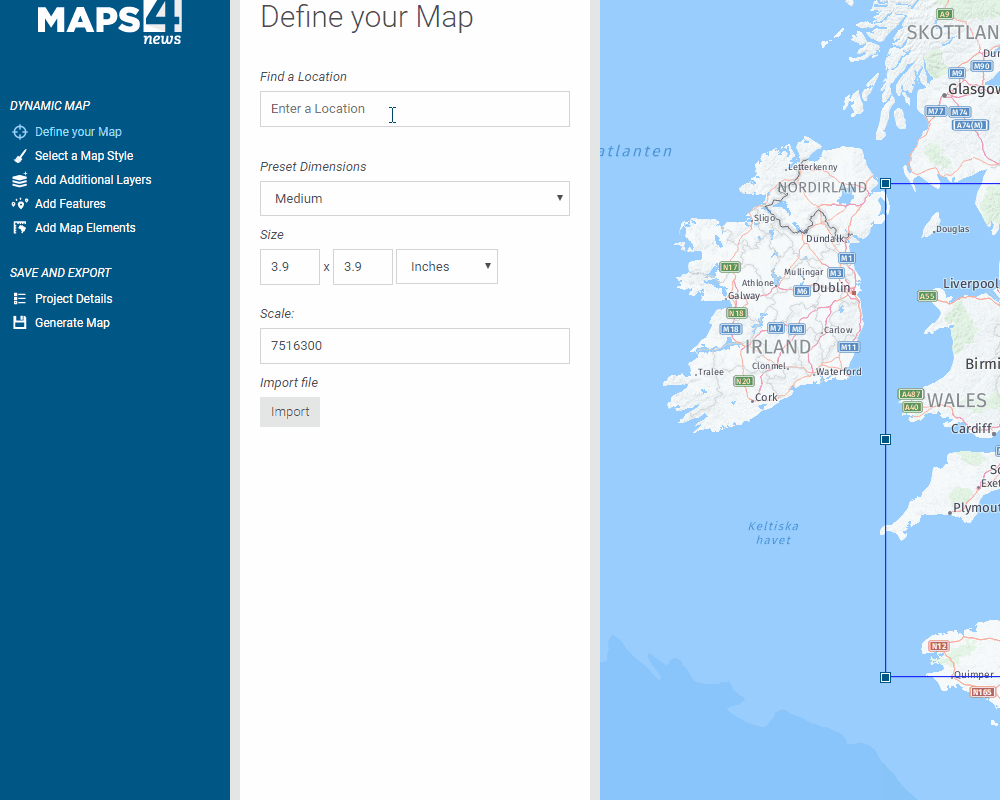 3. Next step is to select the map style you would like to use for your map.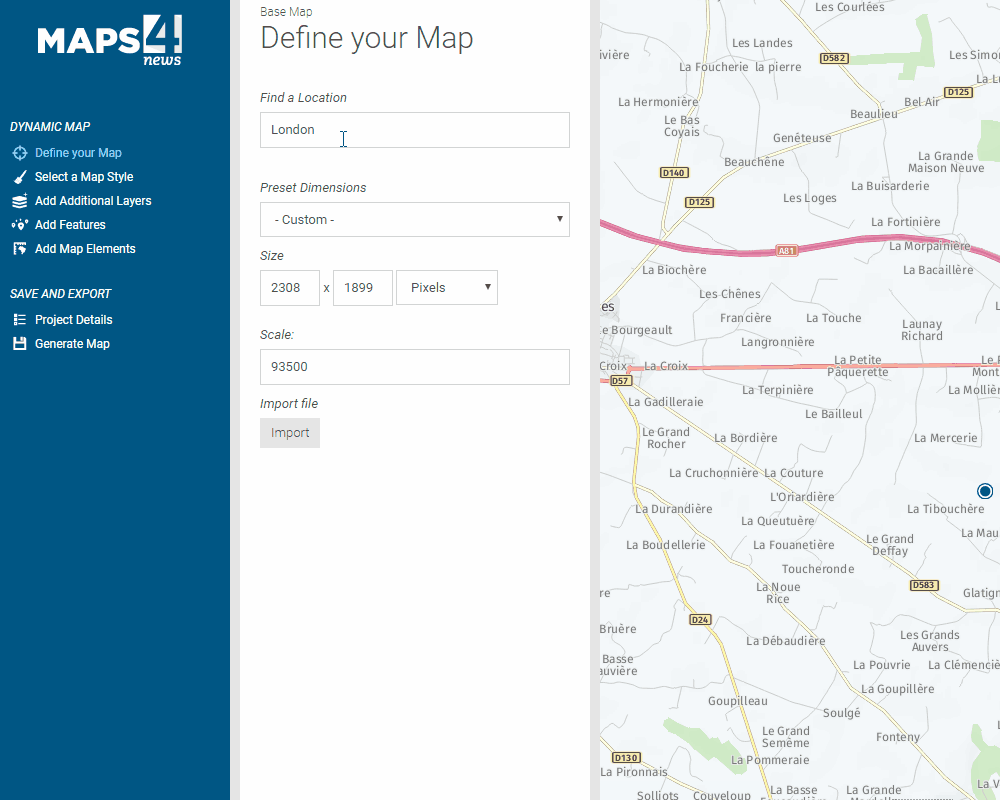 4. You can add additional elements on top of your map by selecting "Additional Layers"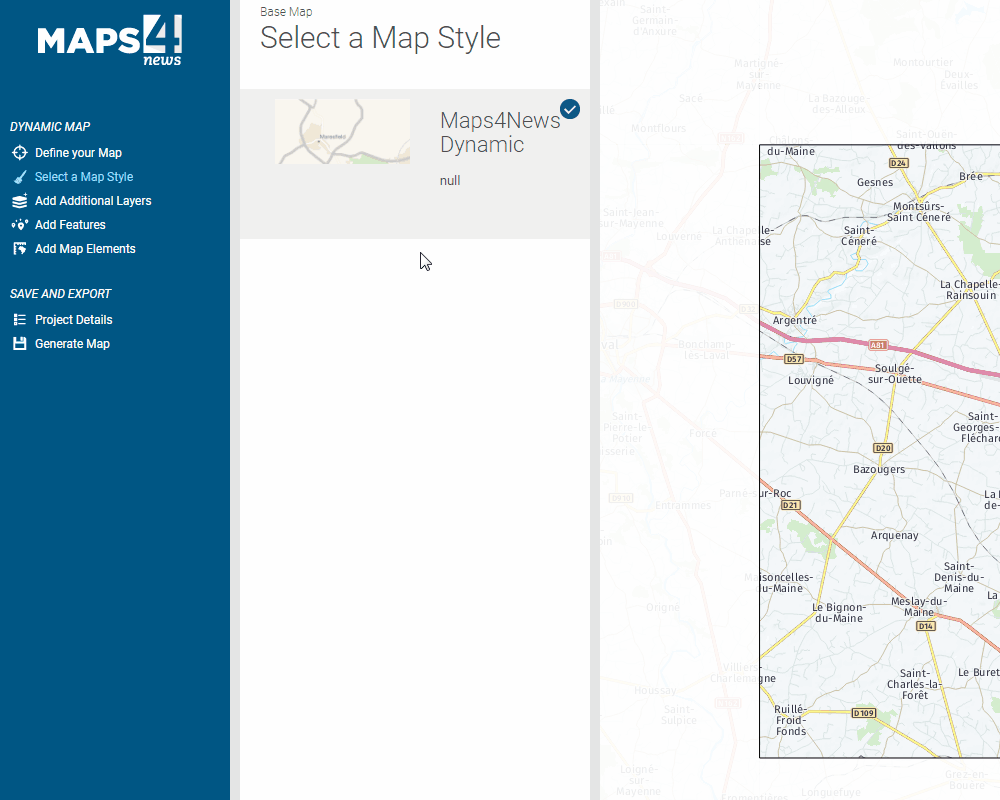 5. If you wish to add items such as: icons, labels, text boxes, lines, polygons and routes go to "Add Features".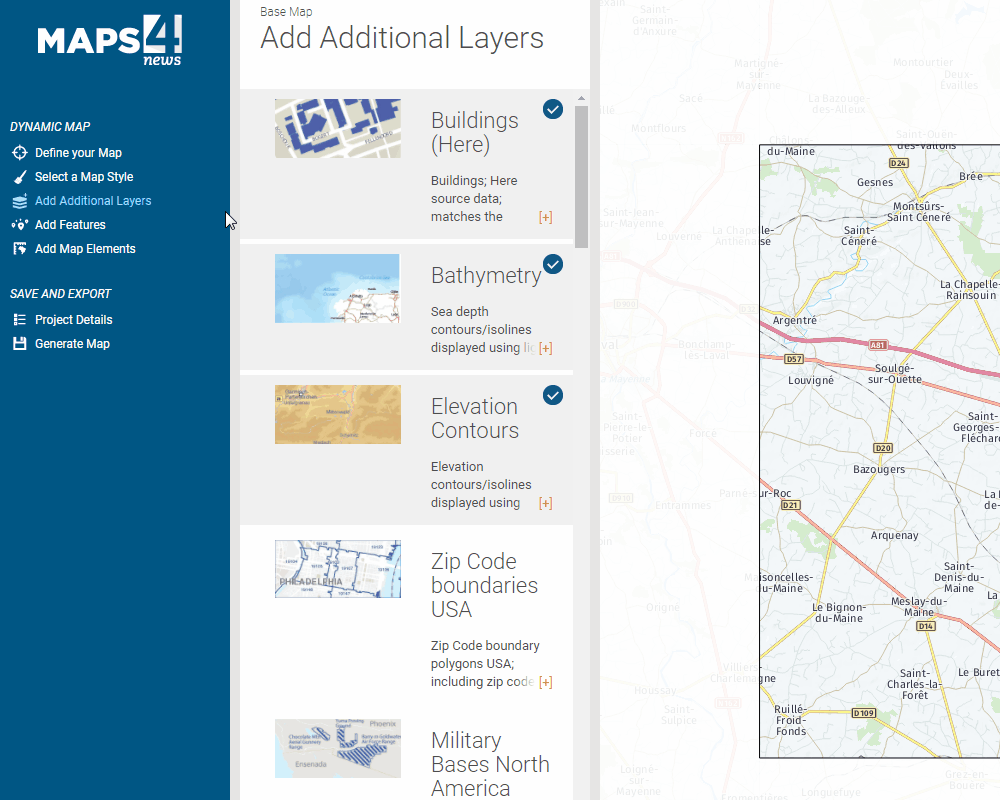 6. Once you have finished editing your map you can go to Generate map and click on "Process area". The tiles of the selected map are being calculated. It might take some time, depending on the size of you map.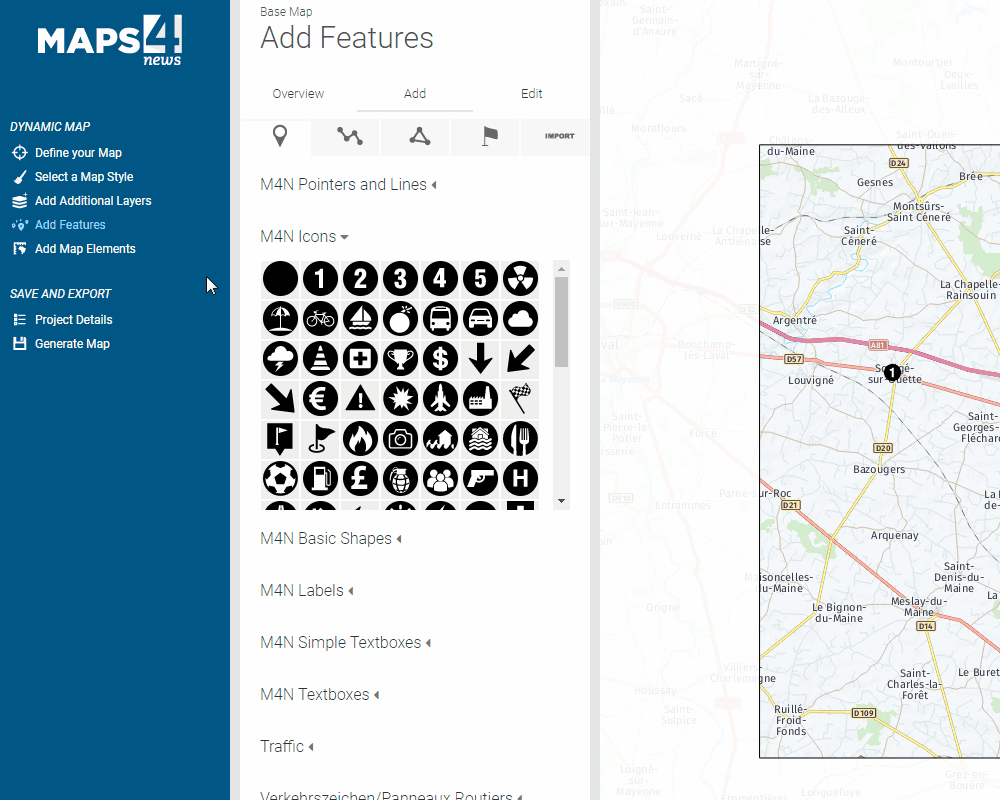 Please note that you can easily add and remove elements once it is generated without having to process the whole map again. Simply click on "Export map" to update the changes.