You can add interactive elements such as pop ups with text, videos and pictures to your icons, polygons and lines. Here is how you can do it:
1. Simply click on the icon you would like to have an interactive element and enter data in the box provided.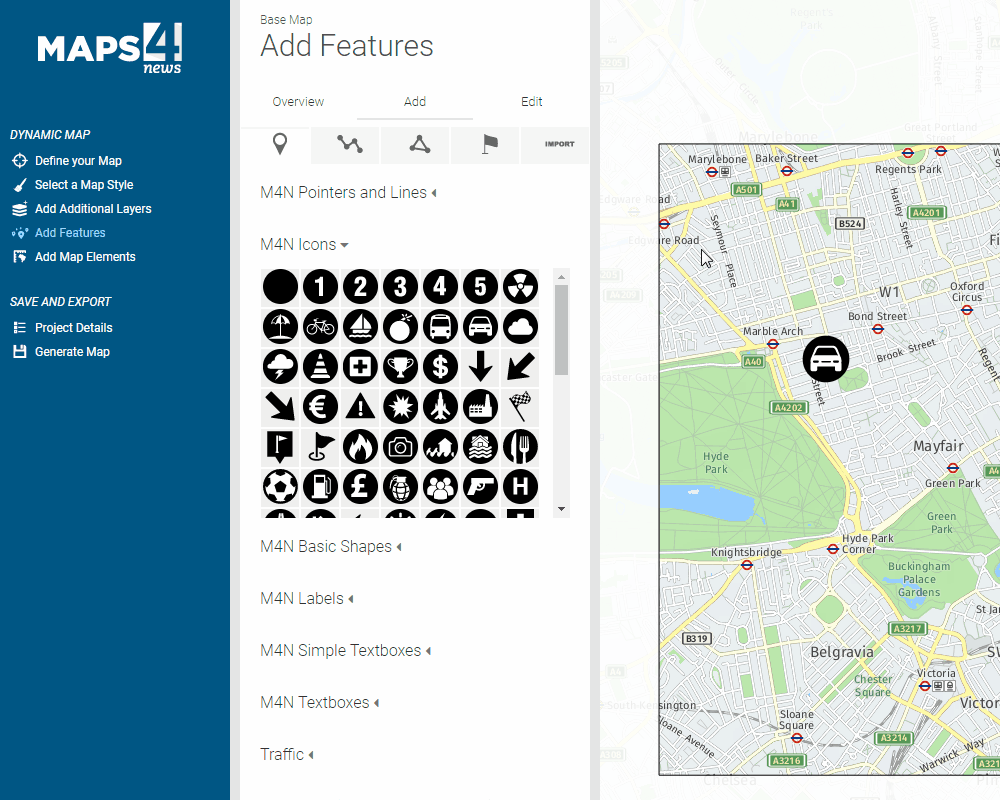 2. You can add pictures or videos by selecting the relevant icon and adding the link. Please bear in mind that for uploading files from your computer, the maximum size is 100 KB.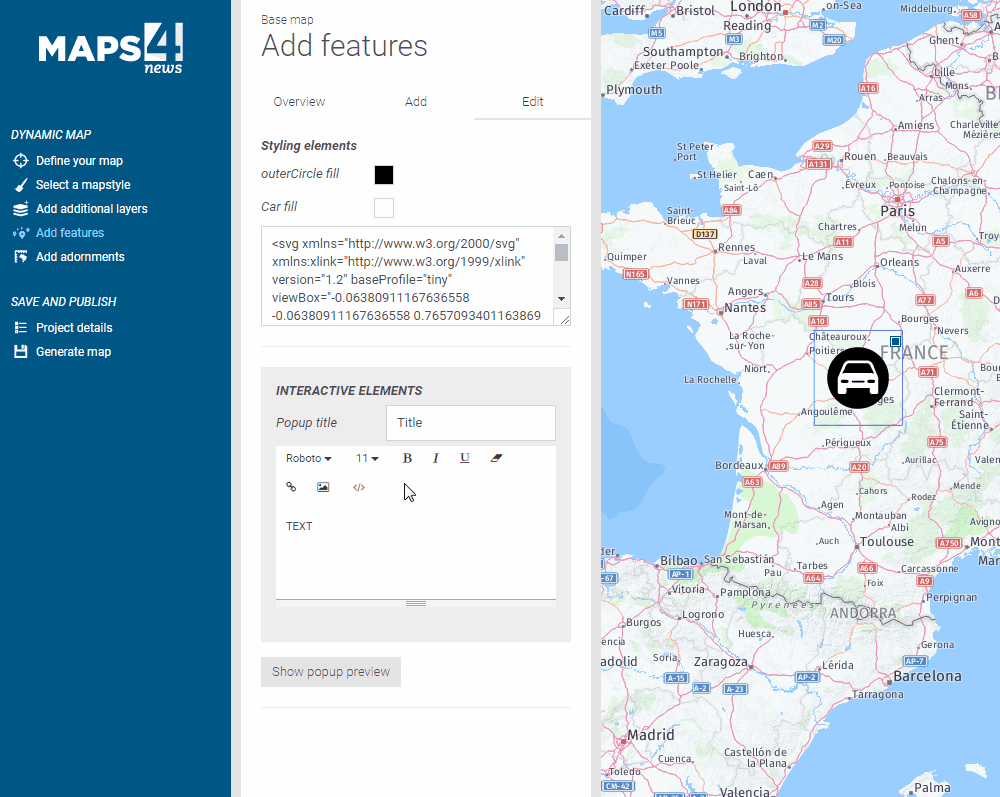 3. Preview your pop-up by selecting "show popup preview".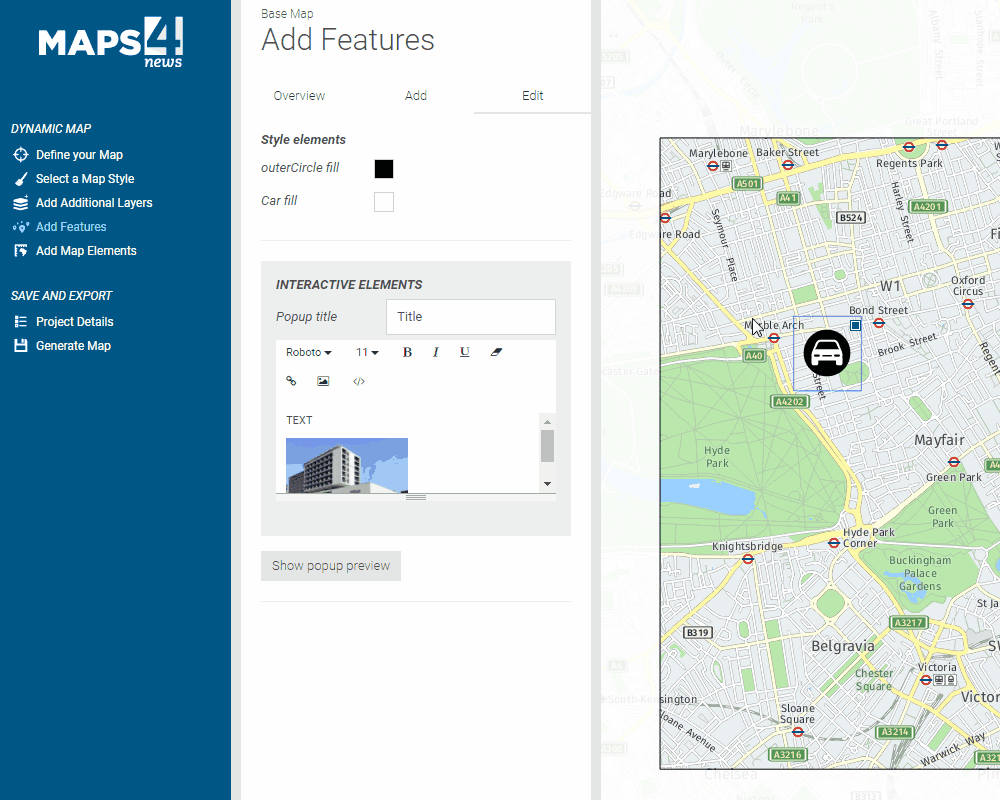 4. Check your final results once the map is generated.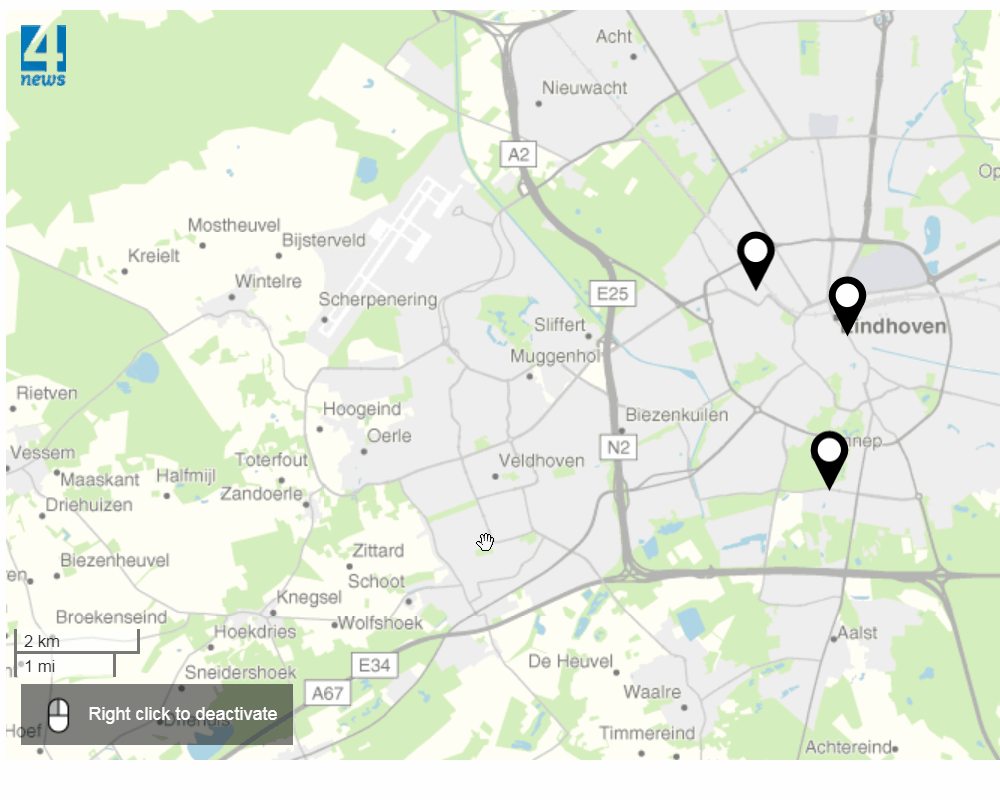 Please note that the styling of the pop up can be adjusted. Contact our support team for more details.