It is common to use spreadsheet documents like Excel or Google to store location data in the form of addresses, zip codes, cities or latitude and longitude information. It's easy to put this spreadsheet data on a map with Maps4News.
1. To import your spreadsheet data first click the "import" button to bring up the import panel. For Google Spreadsheet uploads popups must not be blocked for our website.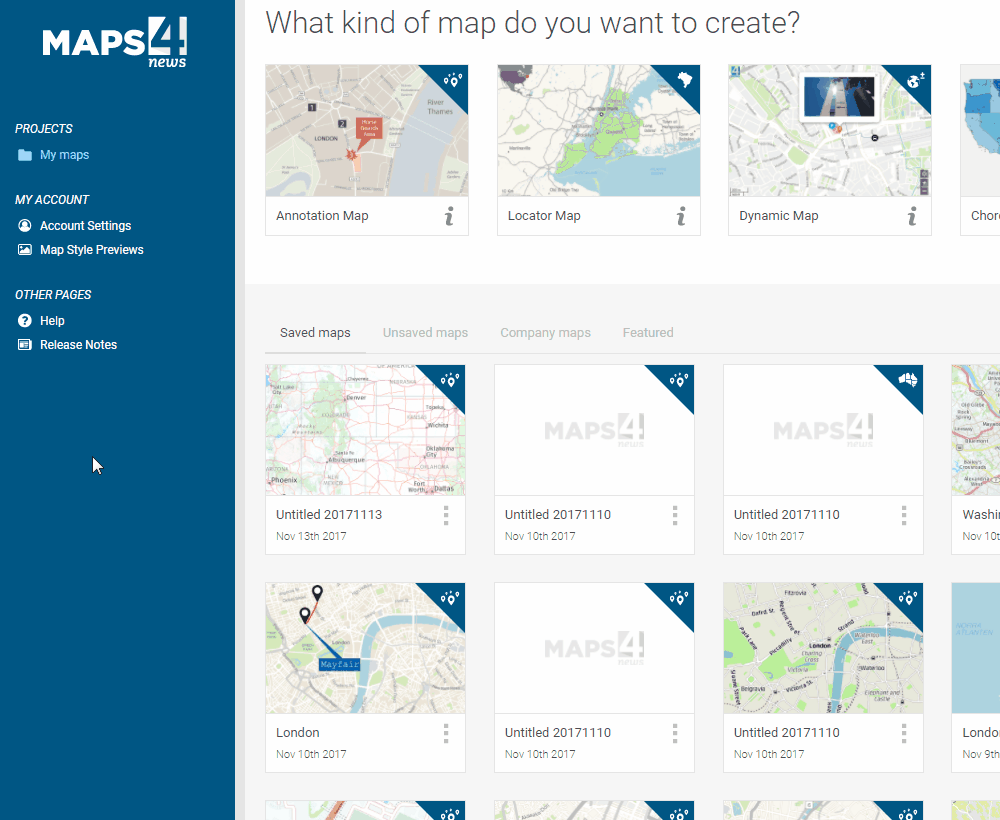 2. You can now drag & drop spreadsheet files into the import field or choose to select your file manually. You can import a TXT, CSV, GPX, or XLS(X) file. Each file can have more than 500 rows. Note that you can import multiple files into one map. Simply click on on "import" again and use another file. Example spreadsheet: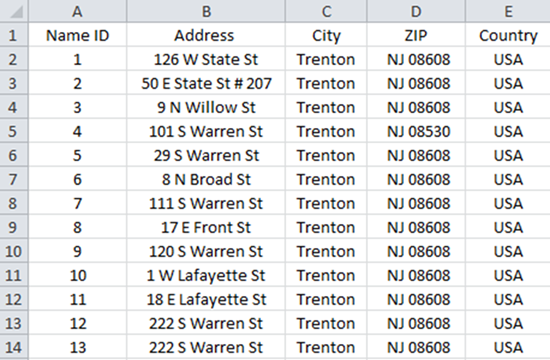 3. Start with selecting a field delimiter (separates the output fields). Now select if you want to exclude the first row (column titles) and check to make sure you have the proper location data columns available and select the columns from your file that contain address information or latitude-longitude pairs. Press "next" to continue.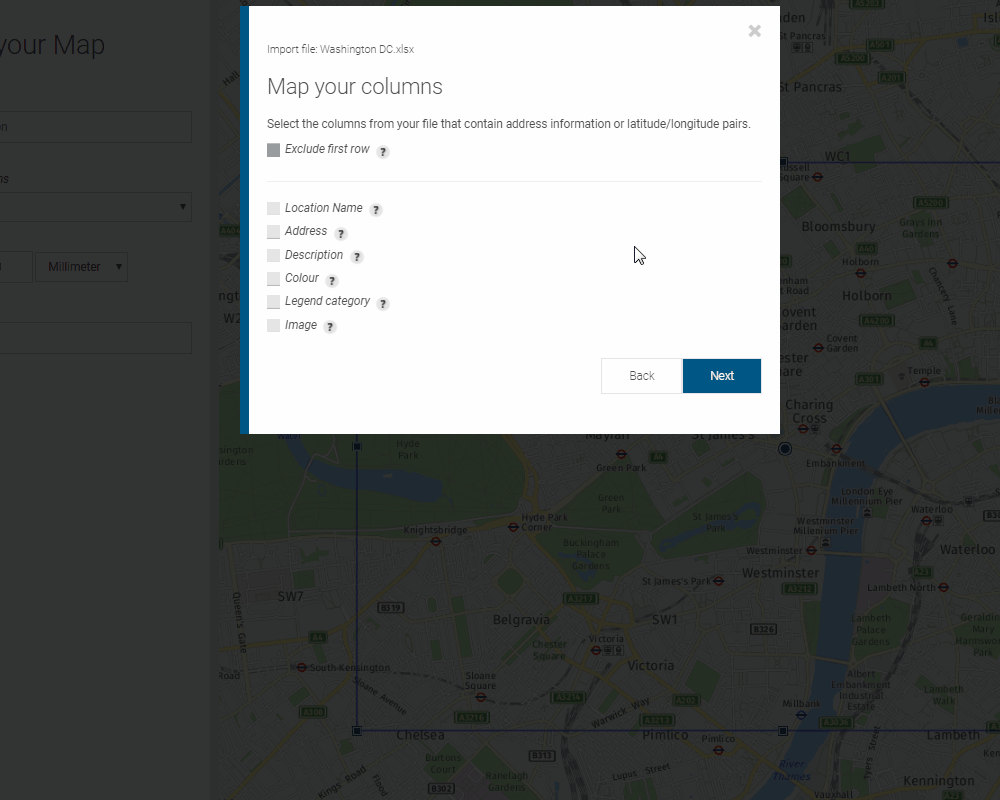 4. Now choose how your data will be displayed on the map. As a label, marker or both. You can change the color selected for your marker and text color. Click on the rectangular color swatch to reveal other colors. Select your favorite color from the list. You can also enter the color code in the spreadsheet and import it. To do that just select the column that contains the color information. The system reads RGB values, Hexa-Decimals and CSS. Press "next" and you're done!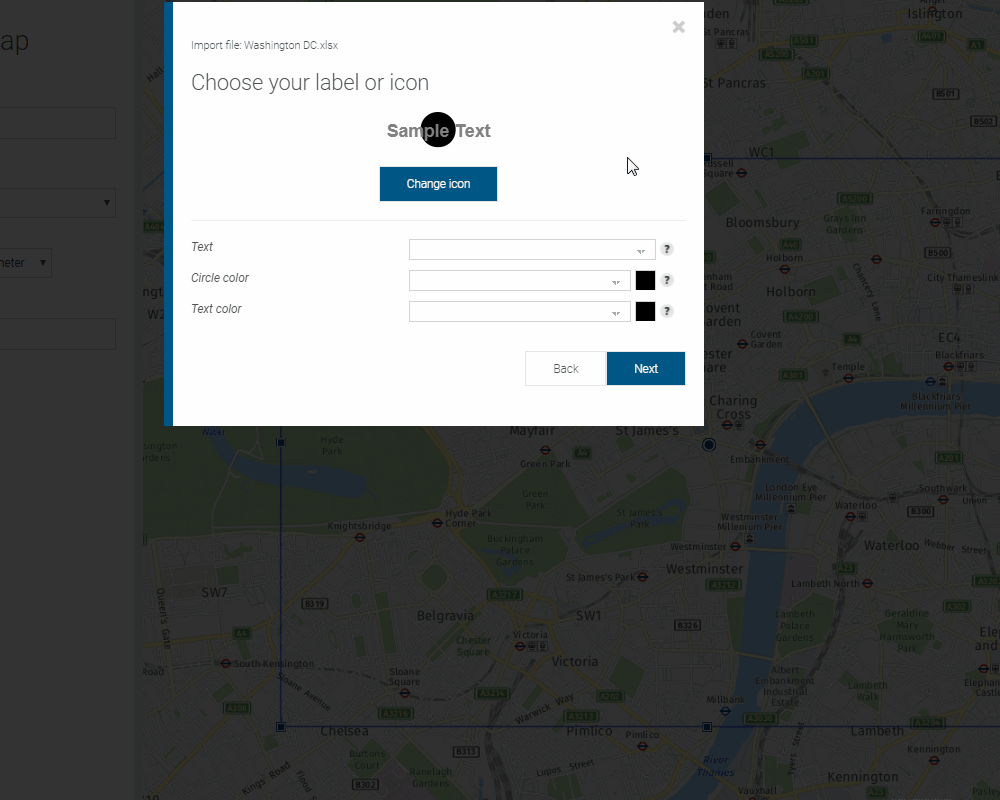 5. Preview the result in the map preview area.